Online JARTA Training Program
EXPERIENCE A TRAINING STYLE THAT WILL IMPROVE THE FOUNDATION OF YOUR PERFORMANCE.
Choose a program level that best fits your performance goals and start your JARTA training right away, at home or in the gym. Experience our original training program, put together by performance enhancement experts.
RECOMMENDED FOR THESE USERS:
–You have performance goals you absolutely want to achieve.
–You're unable to access a trainer due to location/budget.
–Need to improve the quality of your current training.
–You want to further enhance your possibilities.
–Need a competitive edge against others.
SOLUTIONS USING THE JARTA TRAINING PROGRAM
When body control improves, you can achive your goals.
Performance in all sports is definitely affected by body-control ability.
Therefore, body-control training is essential to reach your performance goals.
JARTA's training method specializes in improving body control, improving the ability to control your body just the way you intend. JARTA training will provide promising results in your performance level.
PLACE/TIME NOT A FACTOR
As long as you have internet access, you can train anywhere, anytime.
Check the movments of the trainer in the video, and train at your own pace. Incorporating this training for your team is also effective. Movements you are unable to perform are areas you have potential to grow and improve.
JARTA training is body-control training for the fundamental movements of the body.
Therefore, "movements you're currently unable to do" shows you your inability to use certain body movements that are the foundations of performance.
During the process of mastering our training movements, your mind and body will learn some of these movements for the first time, ultimately allowing you to master movements your body didn't have the ability to use in the past.
COMPETITIVE EDGE
JARTA's training method places "body control" in the core of each exercise, which is quite a rare approach
universally.
If you're a trainer, these factors can be combined with your current method to create a truly original method of your own.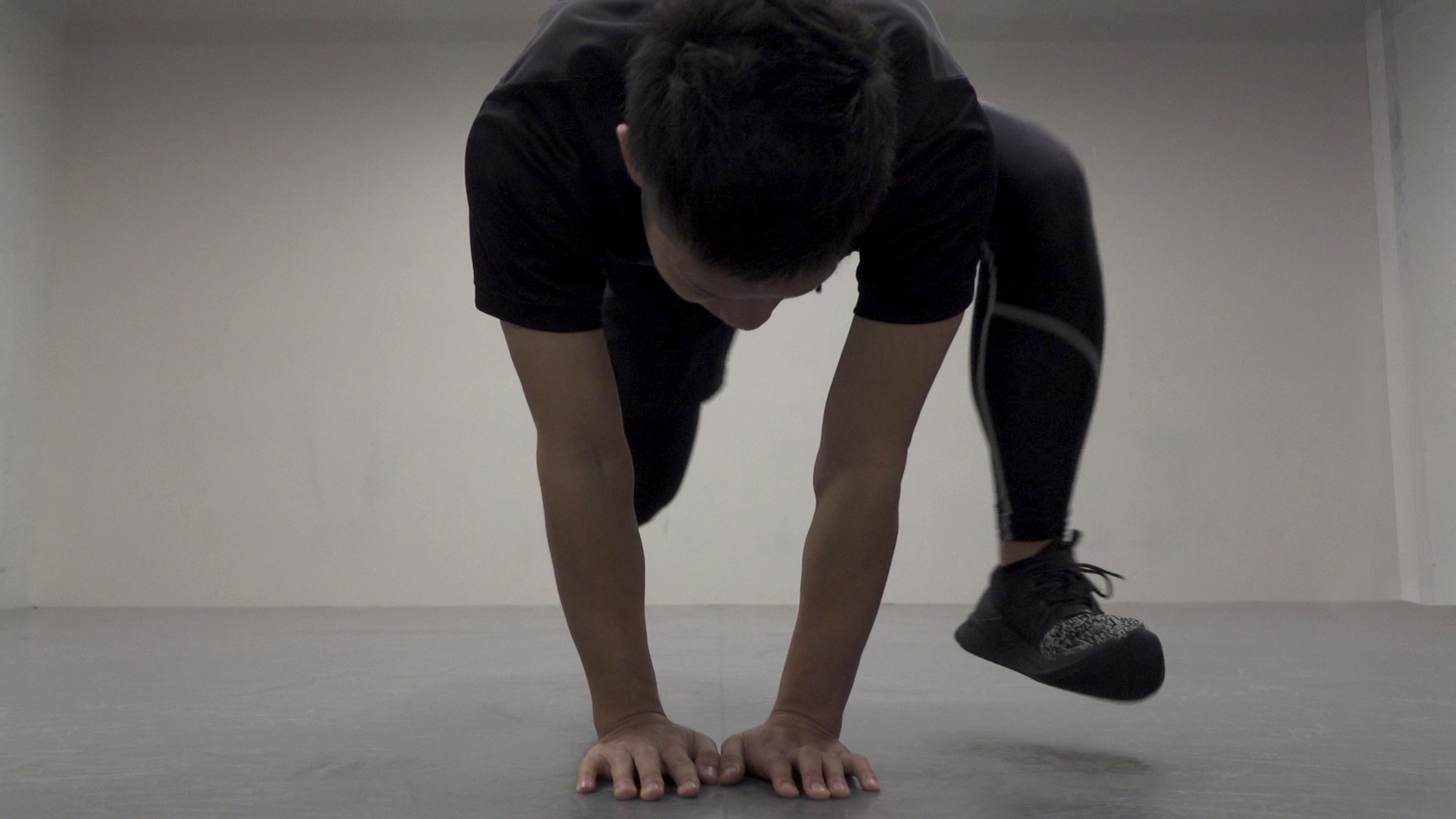 MERITS
Improves the quality or your training.
Because JARTA's training method is at the foundation of all training, you can expect positive results in all other training styles.
If you're currently training using a different system, we highly recommend using JARTA's method alongside it, as it will raise the quality of your existing program.
APPROPRIATELY DESIGNED INTENSITY
The intensity of our programs are designed with different competitive levels in mind.
Find and challenge the level which best fits your currrent condition, or a level you would like to reach.
Professional/Aspiring professional
Amateur
High school and under
EASY TO CHECK MOVEMENTS AND KEY POINTS
◎ Includes replays in slow motion after initial instructions.
Fast movements that are hard to grasp during normal speed can be checked right afterwards in super slow without having to hit replay.
◎ Important points are explained in captions.
Key points of each exercise is captioned to increase your comprehension level, making mastering each exercise faster.
◎ Has a run through of the entire program at the end.
Once you get used to the exercises, use the run through section for high-pace training.
CAREFULLY SELECTED PROGRAM
JARTA has carefully selected the most effective exerecises to create a program for each body-control training theme. These programs train not only the body but also the brain, increasing the ability to control your body at will.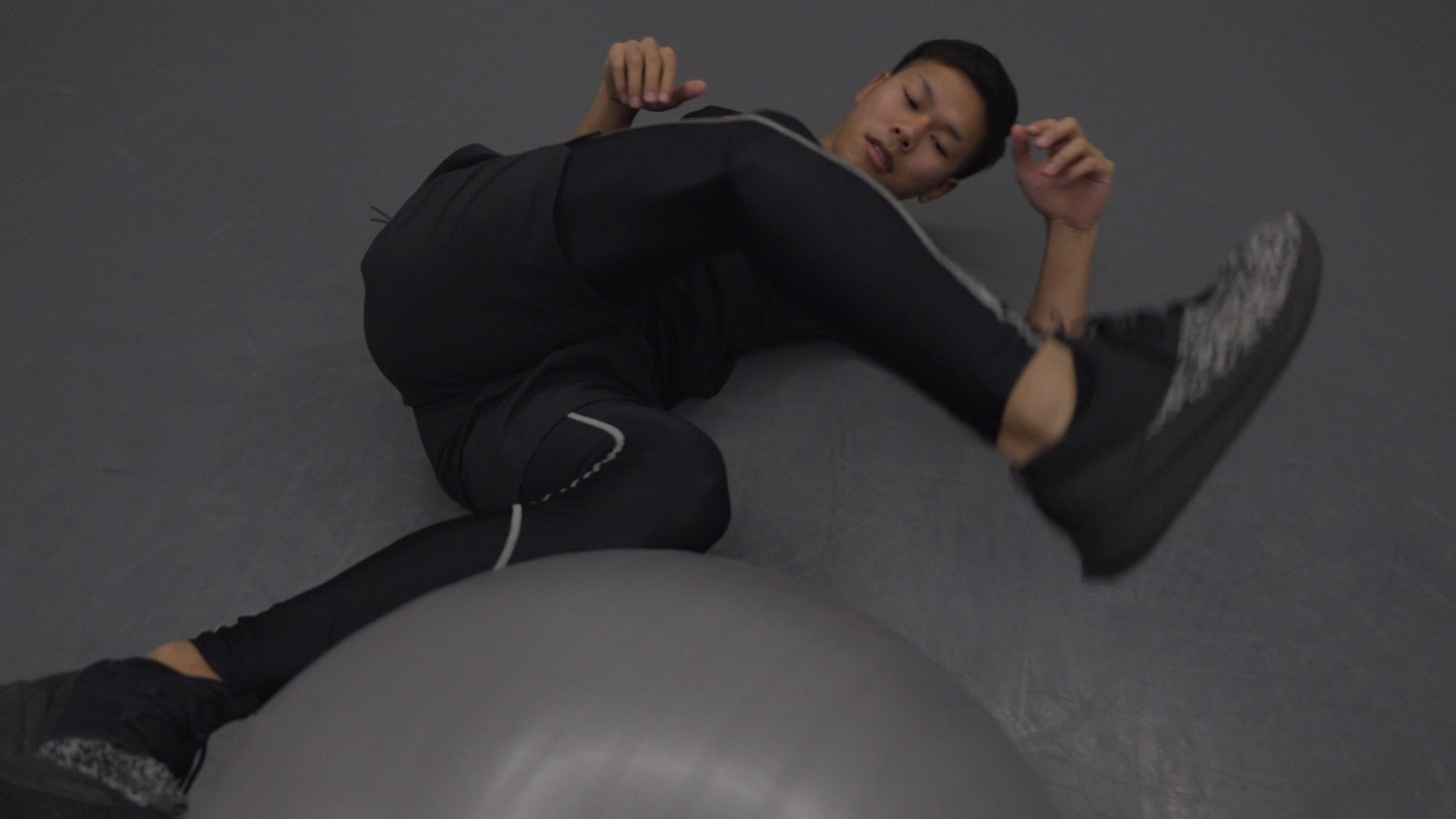 HOW TO USE
① Watch the video clip, check the key points, and visualize doing the movements.
↓
② Using a mirror or window, do the actual exercises by checking your form.
↓
③ Once you grasp the movements, do the exercises without using a mirror, but take movies of yourself using a smartphone.
↓
④ Compare your clip with the JARTA trainer's movements and find areas where improvement is required.
↓
⑤ Continue the exercises until you can move at same quality level as trainer.
*It is recommended to choose exercises you have difficulties with, and do at least one of them every day whenever possible.
TRAINING LINE-UP: EXERCISE BALL BASE TRAINING
Increase your training effeciency by working with an actual JARTA trainer.
The exercise ball's unique shape and material can be used to increase essential performance extremely effectively. Not only simply placing your torso and feet on the ball or standing on it, our original training has been formulated based on performance context.
As long as you have an exercise ball, you can watch the movies and work with the entire program.
Exercise balls are inexpensive and have little weight, making them safe to use even at home.
Our body-control-type exercise ball program allows users to fully utilize this convenient equipment.
Experience first hand, our dynamic and effective training you've most likely never seen before.
BEST FOR THESE USERS
–You don't know how to use the exercise ball effectively.
–You want to increase contact ability.
–You need to work on simultaneous output of balance, flexibility, and power.
–You need to work on torso control within movements.
–You want to challenge yourself with higher level of difficulty than standard exercise ball training.
–You want to efficiently use the exercise ball to resolve lack of exercise.
CHARACTERISTICS
–Effective for any sport
–The approach for every menu focuses on groundwork for body control connected to a variety of sports.
–You can expect not only fitness results, but performance improvements in any sport.
INSTANT FEEDBACK
The exercise ball always and instantaneously provides feedback if you are unable to do the exercises correctly.You will clearly see your weak points which are hard to detect when exercising using only your body weight or a fixed machine. Of course, to further increase accuracy, we recommend taking movies of yourself to compare with the movements of the trainer.
STIMULATES THE BODY'S CENTER ZONE
This balance training is designed so that you get effective stimulation in your spine, shoulder blades, and hip joints. These areas are the center/origin points of movement, and therefore the stimulation from training will greatly effect the movements of your hands/arms and feet/legs.
MERITS
Hightens coordination of the entire body.
Due to the characteristics of the exercise ball, you'll be required to coordinate your body core with your arms and legs. Therefore, by mastering this training, the coordination of your entire body will increase, resulting in performance improvements.
INCREASES ABREAST ABILITY
Work on your abreast ability (ability to perform simultaneous movements), which is a necessity for connecting your training to performance. Use of the exercise ball requires extremely strong abilities of simultaneous movement and balance, compared to dealing with just your own weight.
INCREASES RESPONSE TO EXTERNAL REACTIONS
The elastic force from the exercise ball becomes an external force working against you to throw off your balance. Trying to maintain balance, as well as moving flexibly against this effect will incrrease your ability to respond to external forces, such as direct contact.
Also, for sports using a variety of equipment, you need to simultaneously percieve the center-of-gravity of the equipment as well as your own body. By grasping the center of the ball which tries to constantly move, you can train both your center-of-gravity control as well as your perception to grasp the object's center-of-gravity.
INTENSITY SETTING
*For users training with JARTA for the first time, we recommend starting from Level 1 regardless of what level sport you are playing.
LEVEL 1
TARGET: General User
*Can be used purely for exercise purposes for the standard user.
This program uses multiple muscles simultaneously, including the inner muscles groups.
Effective for improving flexibiility, posture, and for injury prevention.
For users short on time and looking for efficient exercises, just skip to the "run through" section.
LEVEL 2
TARGET: University and amateur-level athletes
*This level suites athletes requiring to improve important body control and heighten their senses.
Using the exercise balls's shape and material benefits, improves simultaneous exertion of balance, flexibility, and power. It's extremely effective for reaching your goals to overcome stiffening and straining the body during movement.
LEVEL 3
TARTGET: Professional athletes and athetes aspiring to become pros
*This level suits improvements for professional level abilities of extraoridinary body-control and center-of-gravity perception. A challenging level requiring not only balance and flexibility, but simultaneous use of power and instantaneous force. Recommended for athletes looking to strengthen smooth and flexible yet powerful movements.
LEVEL1 + LEVEL 2 (Package)
LEVEL 2 + LEVEL 3 (Package)
LEVEL 1 + LEVEL 2 + LEVEL 3 (Package)
○PAYMENT METHOD: Credit Card ( VISA, Master, Amex, JCB, DinnersClub, DISCOVER)
○PROGRAM ACCESS DELIVERY DATE : Upon payment confirmation which takes approx. 3-5
business days (open weekdays only, and closed Sat/Sun & Japanese holidays).
○GMAIL ACCOUNT: Required to access our programs (using Google Drive).
Click HERE to create a Gmail account.